Warning from the UN: Meat consumption harms the environment
In the report prepared by the United Nations Environment Program (UNEP) and the think tank Chatham, it was noted that meat consumption should be reduced worldwide in order to reduce the damage to the environment and nature.
In the report released on Wednesday, it was stated that one of the most damaging factors in the world is meat consumption.
The report underlined that the consumption of plant foods should be increased in order to protect biodiversity and ecologically sensitive habitats. In addition, it was stated that agricultural areas should be more protected and agriculture should be more environmentally friendly.
It was pointed out that the meat industry and the agricultural sector in the world are the most damaging elements to nature and that the loss of biological diversity and habitat has never been at such a low level in the past 50 years.
It was stated that the most important reason for this is the use of natural ecological systems in the production of pasture or feed for animals.
It was stated that the pesticides used in the agricultural sector and the cultivation of a single crop damage the soil, and as a result, the amount of natural areas converted into agricultural land increased. It was also pointed out that fossil fuels, manure and water used in large quantities for meat production are also harmful to the environment.
NATURAL LIVING SPACES ARE LOST
UNEP and Chatham also pointed out that many mammals, birds and insects lost their habitat as a result of the destruction of natural systems.
In the report, emphasizing that feed production also has negative effects on climate change, it was stated that 30 percent of greenhouse gas emissions originate from agriculture. The negative effects of meat production were often discussed over climate change. The extinction of some living species as a result of meat production and the damage to the soil remained in the background.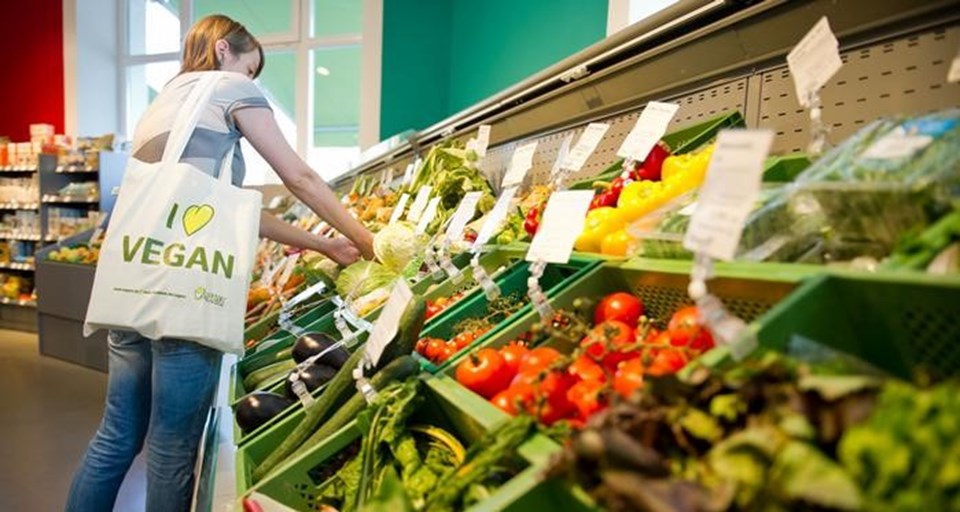 In the UNEP report, it is stated that plant nutrition should be focused
HERBAL FOODS MUST BE CONSUMED WARNING
In the report, UNEP and Chatham emphasized the need to focus on plant foods in order to reduce the damage caused by meat consumption.
Evaluating the report, Jane Goodall, who conducted research on primates, warned that industrial animal husbandry around the world is seriously damaging the environment. The scientists who wrote the report warned that the lack of change in food consumption will accelerate the decrease in biological diversity.
In the report, it was stated that changing eating habits has positive sides, and it was stated that protecting the habitats of wild animals will reduce the risk of pandemics. Philip Lymbery, the director of the Compassion in World Agriculture organization, stated that this period of the coronavirus epidemic revealed that the welfare of people and animals was interconnected.