Syrians living in Turkey astronauts 'Turkey Space Agency' description
Syria's first, second astronaut of the Arab world, also a former fighter pilot in the Republic of Turkey citizens Muhammad Faris, President Recep Tayyip Erdogan yesterday by the introduction of the "National Space Program" was found in the evaluation of n.
Faris living in Turkey, 22, recalled that he did go to space in July 1987. 13 scientific experiments in space, their medical, he said that the world get an image from space with the physical and chemical experiments.
Stating that he is actually a fighter pilot, Faris said, "Research has shown that fighter pilots adapt faster and stronger under the harsh conditions of space. I stayed 8 days in space. I studied in Moscow for 2 years and started to give lessons to the Syrian people on the return of space. when I came to Turkey to Turkish students in universities, high schools, I taught in science centers. " he spoke.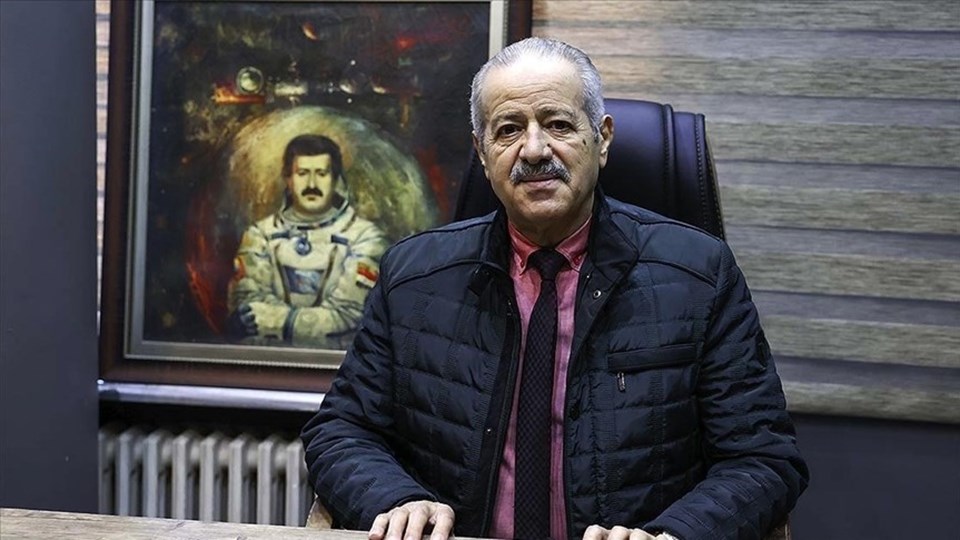 Muhammad Faris who are citizens of the Republic of Turkey, Syria's first cosmonaut became the second of the Arab world.
"I TRUST TURKISH SCIENCE PEOPLE AND THE EFFORT OF EXPERTS"
Faris, President of Turkey Recep Tayyip Erdogan, stated that'm very glad to hear that talked about yesterday, the National Space Program, Turkey that followed the Space Agency, is sending a satellite from Florida Turksat 5A and told us it was so happy.
Expressing that President Erdogan talked about the space program in his speech yesterday and that he hopes the program will be successful, Faris said:
"I always see from the president and the Turkish officials that they make a program and complete it. I have a saying that I always say." Whoever does not have a foot on the moon has no foot on earth. " We live in an age of space. I therefore am very happy because of the program. I hope the successful completion of Prime Minister Recep Tayyip Erdogan announced that 10 material. I trust for Turkey's space next to the Turkish scientists and efforts of experts. As an astronaut, and come stripped offered me new as a Turkish citizen I'm ready to do as much as I can. "
Underlining that he is very happy with the future of the National Space Program, Muhammed Faris said, "Space dominates the earth. A strong state that wants to protect its scientific and economic future must have a foot and a footprint in space. . " said.