New step from NASA: journey to Mars descends from 7 months to 3 months
The nuclear test in space travel has been on the agenda of the American Aviation and Space Administration (NASA) for a while.
NASA, which has accelerated its work for the manned Mars mission, is considering the option of using a nuclear rocket on this journey.
NASA, which has been working hard to bring vehicles with this technology to use, aims for astronauts to use these spacecraft as part of a manned Mars journey.
Thus, the duration of the journey to the Red Planet, which is 225 million kilometers away, will be considerably reduced.
Seattle-based Ultra Safe Nuclear Technologies (USNC-Tech) company, on the other hand, argues that this period can be reduced to three months with a Nuclear Thermal Propulsion (NTP) system engine it is working on.
NASA aims to send people to Mars by 2035.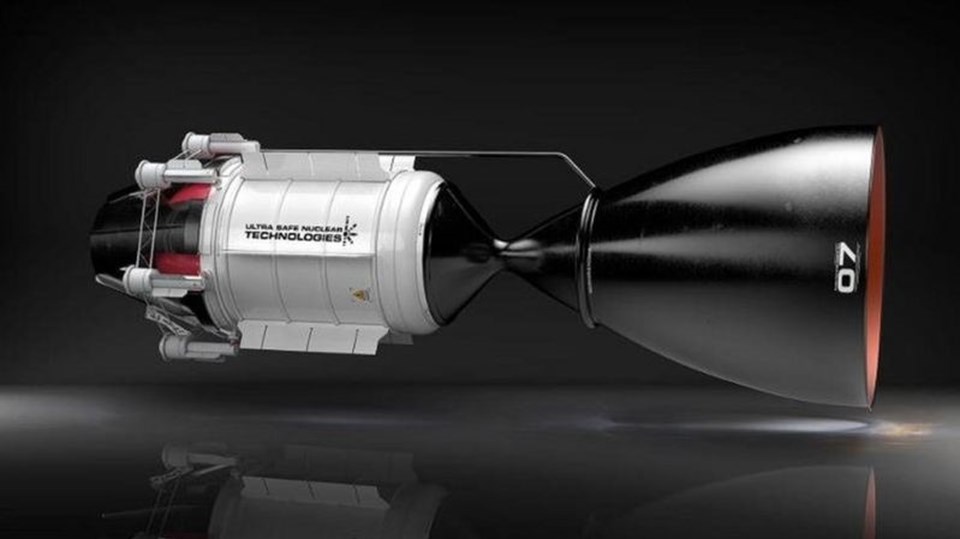 Seattle-based company called Ultra Safe Nuclear Technologies claims that the journey to Mars can last up to 3 months with a Nuclear Thermal Propulsion engine it is working on.
But the trip to Mars is not the toughest test these astronauts will face.
Considering that the atmosphere of Mars is 1 percent compared to our planet, it is possible to say that there is not much difference between being on the surface of Mars and being in space.
That's why astronauts first need to find ways to avoid this pressure. The second problem is oxygen, which is essential for human survival.
A system that can produce oxygen as long as it stays on the planet is one of the problems to be solved for possible Mars missions.
Stating that the radiation rate on the planet is quite high, experts say that this rate significantly increases the risk of cancer of astronauts working on Mars.
Water, food and energy production are other obstacles to overcome. The astronaut in the movie solved these problems temporarily, by farming and a few chemical touches.
However, it would not be an exaggeration to say that NASA will continue to work over the years to eliminate these problems.