Einsteinium: The mystery of the element named after Albert Einstein solved 100 years after the Nobel Prize was awarded
About 100 years ago, the world of science entered a new era when renowned physicist Albert Einstein discovered the photoelectric effect, which proves that light is both a particle and a wave. Einstein received the Nobel prize in physics in 1921 for his work, after which he developed theories of nuclear fusion and fission.
However, Einstein's discoveries led to the development of nuclear energy and nuclear weapon technology. Therefore, when an element previously alien to science was discovered in the chemical wreck of a nuclear explosion 69 years ago, it was named after the famous physicist. However, the mystery of a substance called Einsteinium could not be resolved for a long time.
WILL ENABLE NEW ELEMENTS TO DISCOVER
100 years after Einstein won the Nobel Prize, Stanford University chemists have finally studied the chemical behavior of this elusive and highly radioactive element for the first time. The researchers stated that their work could improve our understanding of the periodic table and enable the discovery of new elements.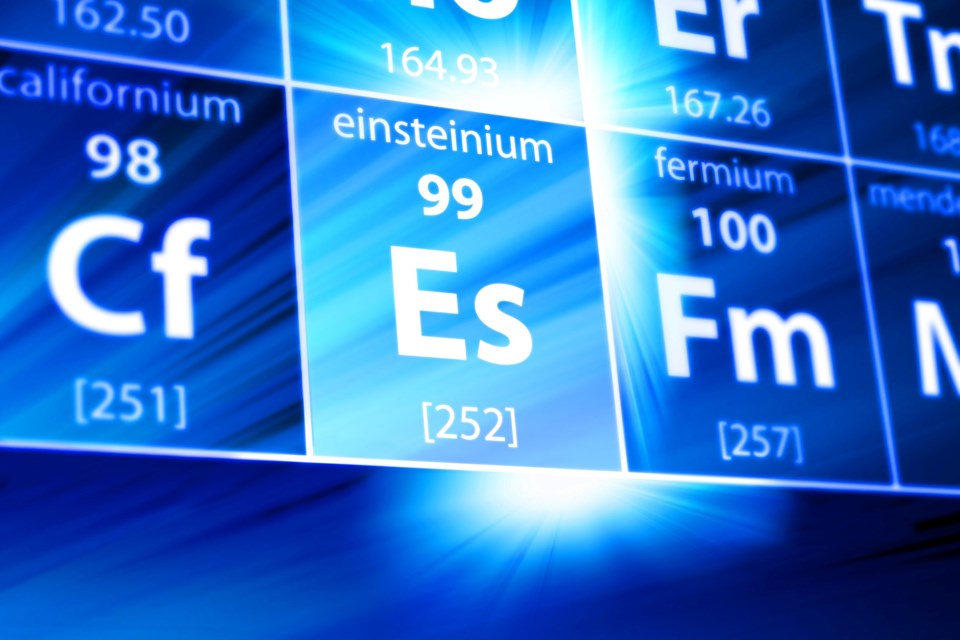 DISCOVERED IN THE HYDROGEN BOMB EXPERIMENT FOR THE FIRST TIME
Einstenium (Es), which was first discovered in 1952 when a thermonuclear device called "Ivy Mike" was detonated on the island of Elugelab (now part of the Marshall Islands) in the Pacific Ocean, ranks seventh on the periodic table. The element with atomic number 99 was revealed in the world's first hydrogen bomb test. Such an explosion creates four times more energy than nuclear fission bombs (such as those dropped on Japan in 1945) and four million times more than burning a similar amount of coal.
SO far, only 200 atoms have been detected
However, only 200 atoms of Einsteinium have been detected so far, which shows how rare it is.
Scientists who first studied how Einsteinium could interact with other elements in a compound were able to synthesize a chemical compound from a radioactive element. The work was done under the Stanford Synchrotron Radiation Light Source, which irradiates high-energy light in chemical compounds to allow the structures of the element to be exposed.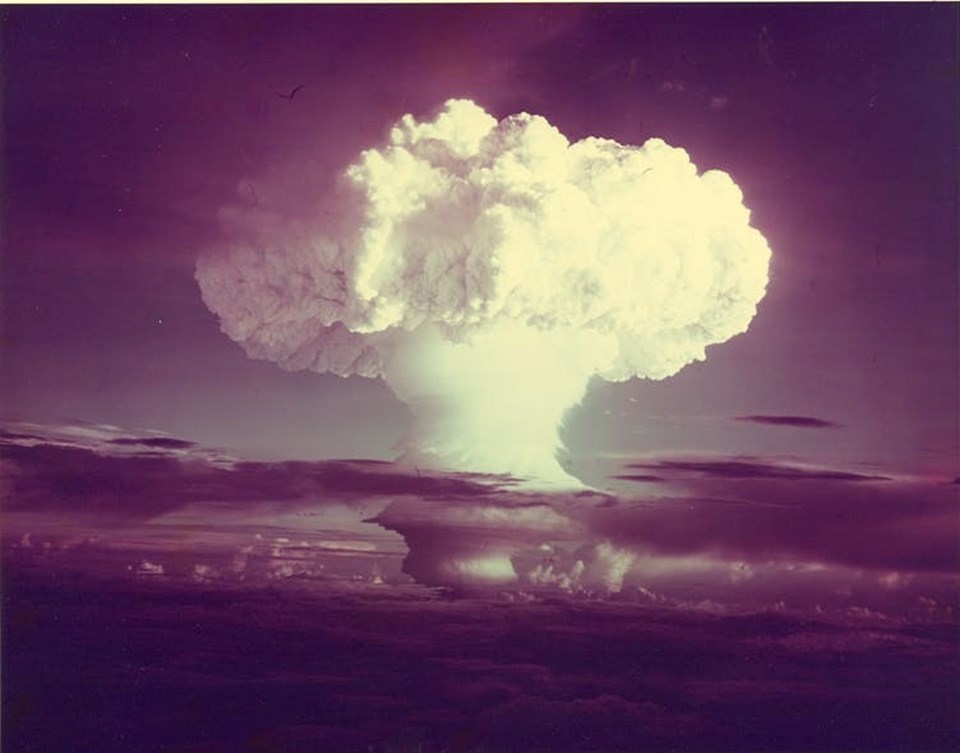 FIRST CHEMICAL REACTION AND ELECTRON VALUES LEARNED
The researchers were finally able to measure the bond distances between Einsteinium atoms and other atoms around them (oxygen, carbon, nitrogen, etc.) for the first time. This means that scientists can predict what other compound combinations containing Einsteinium will look like, and adds completely new combinations to existing chemistry knowledge.
Scientists were also able to measure the valence electrons in Einsteinium's atoms. Electron valence, which allows one to know how many other atoms an atom in an element can be attached to, is of fundamental importance in chemistry in understanding the shape and size of the building blocks of the universe.
On the other hand, Einsteinium occupies an indeterminate position among the valence numbers on the periodic table, so determining its value will allow the periodic table to be reorganized.
THE BIGGEST EVEN AFTER EINSTEIN