70-million-year-old fossil snail found in Adıyaman
Mehmet Kaçar, who was wandering in the countryside of Rezip village in Adıyaman city center, came across a snail fossil.
Kaçar brought the fossil he found with other village residents to Adıyaman and handed it over to the Museum Directorate. Examination by experts here revealed that the fossil is at least 70 million years old and belongs to a snail.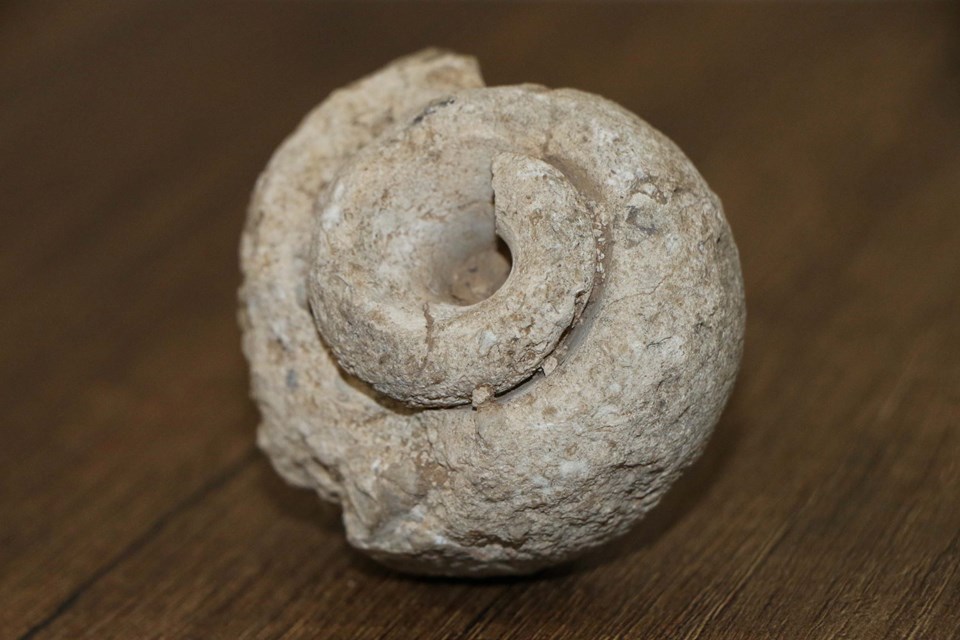 Museum Director Mehmet Alkan stated that the fossil will be exhibited after expert teams complete their examination.
Explaining that the snail fossil found in the countryside 20 days ago was brought to them, Mehmet Alkan said, "We determined that the fossil brought to us is between 70 and 100 million years old. The fossil group we call ammonite is frequently encountered in this region. The fossil we estimate is between 70 and 100 million years old. "It will be exhibited after the completion of the examinations."